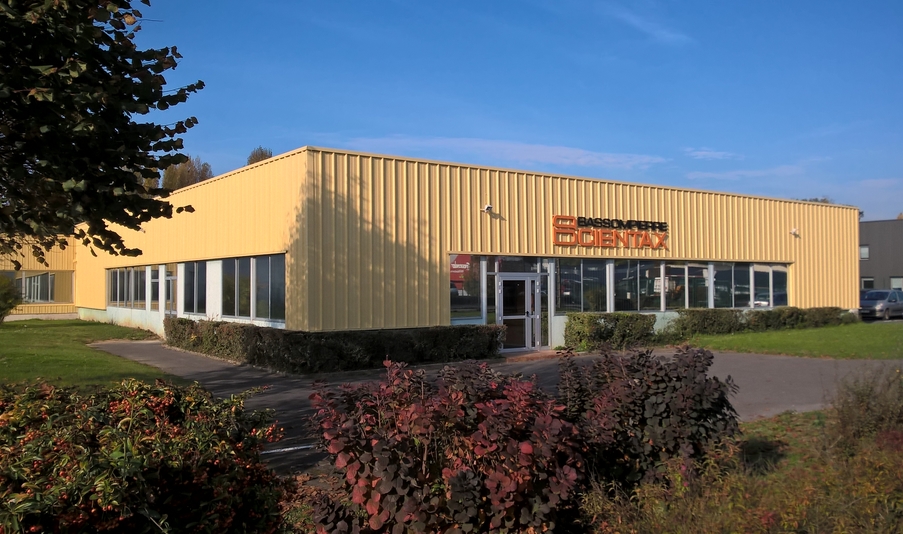 The origins of the company BASSOMPIERRE-SCIENTAX are located in PARIS, in the 20s, where the company begins in artisanal form.
After the war, the company took off under the impetus of Jean BASSOMPIERRE and developed many electrical resistors for plastics such as heating collars, flat resistors, heat cartridges. The company is quickly recognized on the national market thanks to the quality of its products and its responsiveness.
In 1974, to cope with its development, the company moved to CHATEAU-THIERRY, in new premises, 90 km east of PARIS, on the A4.
In the 1970s, BASSOMPIERRE-SCIENTAX develops a range of manual and semi-automatic packaging machines. These machines are dedicated to packaging in small series, they are scalable. The company is happy to offer a packaging line adapted to the needs of customers.
From the beginning of the 80s, BASSOMPIERRE-SCIENTAX develops test booths for electric cables. These devices are certified by LCIE and cover EN, NF and IEC standards.
In 1990, BASSOMPIERRE-SCIENTAX expanded its plant from 750 to 1200m² to meet the growing demands of its customers. The company is present on many trade shows (MIDEST, PACKAGING SALON ...).
In 2000, the company is computerized and has an innovative and user-friendly website. These improvements will contribute to the reputation of the company.
Today, the company, strong of its teams, its values of quality and respect of the deadlines, attacks the European market.